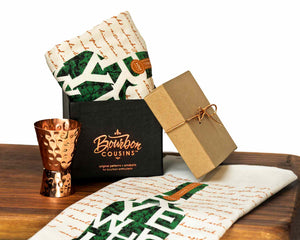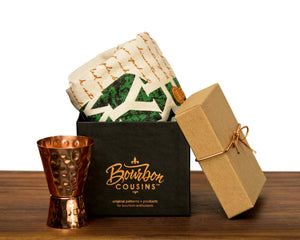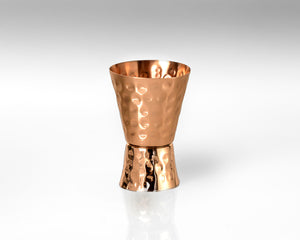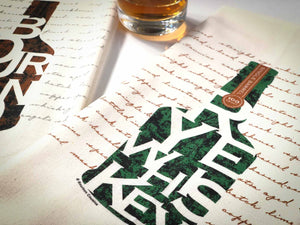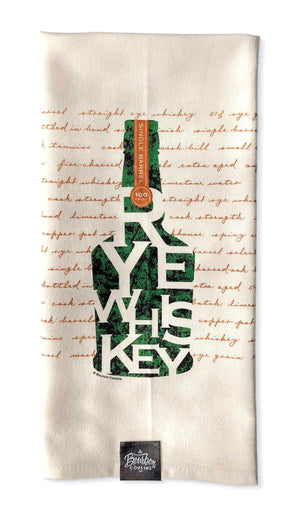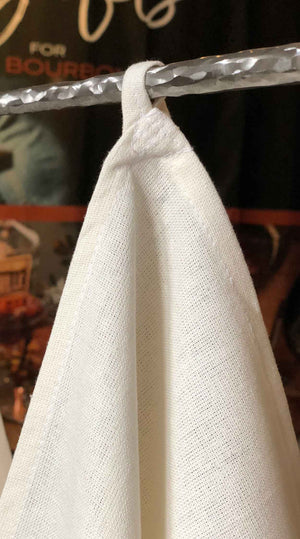 Rye Whiskey Lovers Bar Towel + Copper Jigger Gift Set
1601-0000-4101-W22
Gift Box Contains:  Our Rye Whiskey Bar Towel & one Solid Copper Jigger
Hammered Solid Copper Jigger | 18" x 28" Bar Towel | Original Design 
Bar Towel Features:
• Our Original Design
• Printed in the USA
• Size: 18" x 28"
• 100% cotton Premium Quality

Copper Jigger Features:
• Solid Copper
• Hammered finish
• Size: 1 oz and 2 oz


Care Instructions for Bar Towels:
• Machine wash warm, tumble dry low
Care Instructions for Copper Jigger:
• Wash with mild dish detergent and dry twice with soft towel


Our cool little Bourbon Cousins gift box contains our Rye Whiskey Bar Towel wrapped around a beautiful solid copper jigger...making the perfect gift set for every rye whiskey lover. Great for cocktail enthusiasts too. Our 100% cotton towel easily absorbs spills and pairs perfectly with the hammered finish copper jigger. Jigger measures out precision 1 oz and 2 oz pours. 


---