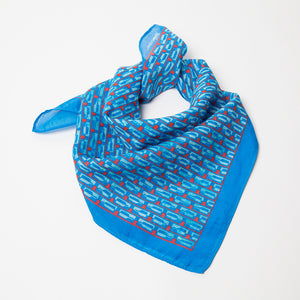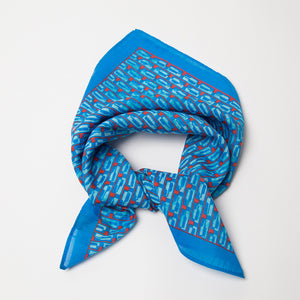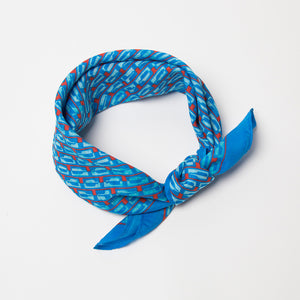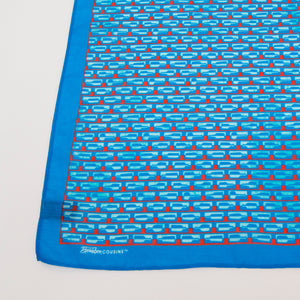 Bourbon Row© Neckerchief | Brilliant Blue + Red
220034-05-SC
Color:  Brilliant Blue + Red + Faded Aqua
20" x 20" Neckerchief | Original Design | Silk/Cotton
Features:
• Designed in the USA
• Featuring bourbon-inspired original patterns
• Dimensions: 20" x 20"
• 30% silk / 70% cotton lightweight

Care Instructions:
• Dry clean or delicate hand wash + iron on silk setting if needed

This neckerchief is our nod to all the female bourbon lovers out there. Its bright colors catch the eye of everyone on bourbon row. Wrap it around your neck, your hair or your bag…this printed neckerchief is the perfect accessory, with so many ways to wear it.

We like the faded watercolor aqua in the background with those brilliant colors printed on top. It's been printed on a lightweight silk/cotton blend that breathes easily & wears effortlessly.
---