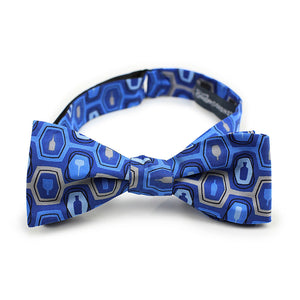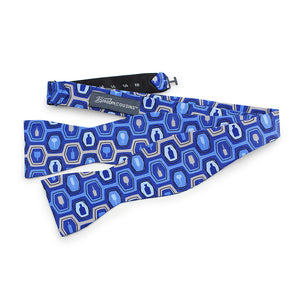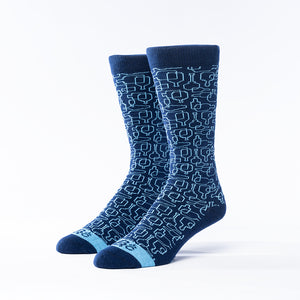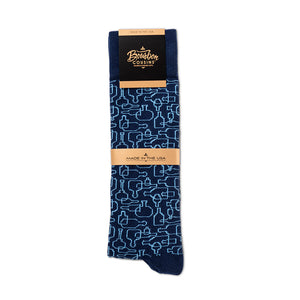 Gift Sets
Bourbon Fest© Bow Tie + Sock Gift Set | Royal Blue
15B-331-354
Color: Royal Blue + Gray

Bow Tie Features:

• 100% Silk
• Hand printed & hand sewn
• Self-tie
• Adjustable neck: 13.75-18 inches

• Dry Clean only

Sock Features: 

• Made in the USA
• Mid-calf
• Fits mens shoe size 8-12
• 50% Cotton, 45% nylon, 2% lycra
• Machine wash cold, tumble dry low

 

This bow tie and sock set is both bright and bold. The tie is classy, yet its festive design features a cool bourbon bottle and hexagon motif. The socks, with their light blue pattern of whiskey bottles, pop off the navy background. The multiple tones of blues + grays in this gift set offer numerous ways to match them up. We've seen this combo at a black-tie event, and even more often paired with someone's favorite pair of jeans.
---